Business owners have challenges…
Hiring?
Money?
Sales?
Time?
Strategic Business Analysis (SBA)
Get an XRAY of your business strengths & weaknesses

New Customers Acquisition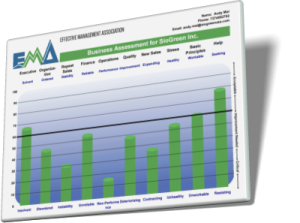 This analysis will help your business stabilize and expand.
Strategic Business Analysis (SBA)
Starting right now, you can pinpoint exactly where your business needs work learning the basic principles of managing and administration to rapidly resolve those issues.
The Strategic Business Analysis
Is your business doing as well as it could? Certainly in these difficult times, it is important to know the weak and strong points of your business and employee performance.
While some companies spend thousands to hire consultants to analyze their company performance, of which the outcome is uncertain at best, who knows the company better than the owner and managers? What if you could do your own unbiased analysis and look at your company as if it were looking at an X-Ray to isolate what's wrong and what's right? We have that tool for you, and it's called the Strategic Business Analysis!
With a list of simple questions, you can isolate the exact situations in your company – good or bad.
When filled out, your Strategic Business Analysis will go to a Business Consultant who will help you interpret the results and work with you on the exact steps of handling.